Vu, O., Bender, B.J., Pankewitz, L., Huster, D. Beck-Sickinger, A.G., Meiler, J. The structural basis of peptide binding at class A G protein-coupled receptors. Molecules 27 (2022) 210. [DOI]
Annunziato, M., Eeza, M.N.H., Bashirova, N., Lawson, A., Matysik, J., Benetti, D., Grosell, M., Stieglitz, J.D., Alia, A., Berry, J.P. An integrated systems-level model of the toxicity of brevetoxin based on high-resolution magic-angle spinning nuclear magnetic resonance (HRMAS NMR) metabolic profiling of zebrafish embryos. Sci. Tot. Env. 803 (2022) 149858. [DOI; PubMed]
Malär, A. A., Callon, M., Smith, A. A., Wang, S., Lecoq, L. Pérez-Segura, C., Hadden-Perilla, J. A., Böckmann, A., Meier, B.H. Experimental characterization of the Hepatitis B virus capsid dynamics by solid-state NMR. Front. Mol. Biosci. 8 (2022) 807577. [DOI]
Singer, R., Alia, A. Evaluation of suprachiasmatic nucleus in Alzheimer's disease with non-invasive magnetic resonance methods. Neur. Reg. Res. 17 (2022) 1753-1754. [DOI]
Smith, A.A., Vogel, A., Engberg, O., Hildebrand, Huster, D. A method to construct the dynamic landscape of a bio-membrane with experiment and simulation. Nat. Commun. 13 (2022) 108. [DOI]

Kaur, N., Fischer, M., Kumar, S., Gahlay, K. G., Scheidt H.A., Mithu, V.S.

 Interaction of POPG membranes with ionic liquids containing 1-dodecyl-3-methylbenzimidazolium and 1-dodecyl-1-methylmorpholinium cations: Structural details from 31P and 2H-based solid-stte NMR spectroscopy". J. Magn. Res. Open 10-11 (2022) 100036. [DOI]
Leopold, J., Schiller, J., Nimptsch, A.: Lipids and glycosaminoglycans: a more suitable way to characterize joint diseases compared to proteins? J. Glycom. Lipidom. (2022), in press.

Kumar, S., Fischer, M., Kaur, N., Scheidt, H., Mithu, V.S. Impact of Lipid Ratio on the Permeability of Mixed POPC/POPG Membranes in the Presence of 1-Dodecyl-3-methylimidazolium Bromide Ionic Liquid. J. Phys. Chem. B (2022), in press. [DOI; PubMed]

Matysik, J., Ding, Y., Kim, Y., Kurle, P., Yurkovskaya, A., Ivanov, K., Alia, A. Photo-CIDNP in solid state. Appl. Magn. Reson. (2022). [DOI; PubMed]
Setzer, A., Esquinazi, P.D., Buga, S.,Georgieva, M.T., Reinert, T., Venus, T., Estrela-Lopis, I., Ivashenko, A., Bondarenko, M., Böhlmann, W., Meijer, J. Nanometer-thick ferromagnetic surface produced by laser cutting on diamond. Materials, MDPI (2022), in press.
Arnhold, J.: Wolff, A.G. (Ed.) "Cell and tissue destruction – mechanisms, protection, disorders". Academic Press, Elsevier Inc., London (2020), ISBN 978-0-12-816388-7
Schwarze, B., Gozzi, M., Zilberfain, C., Rüdiger, J., Birkenmeyer, C., Estrela-Lopis, I., Hey-Hawkins, E. Nanoparticle-based formulation of metallacarboranes with bovine serum albumin for application in cell cultures. J. Nanopart. Res. 22 (2020) 24. [DOI]
von Schadewijk, R., Krug, J.Rl, Shen, D., Gupta, K.B.S.S., Vergeldt, F.J., Bisseling, T., Webb, A.,G. van As, H., Velders, A.H., de Groot, H.J.M, Alia, A. Magnetic resonance microscopy at cellular resolution and localised spectroscopy of medicago trucatula at 22.3 Tesla. Sci. Rep. 10 (2020) 971. [DOI]
Engel, K.M., Jakop, U., Müller, K., Grunewald, S., Paasch, U., Schiller, J. MALDI MS analysis to investigate the lipid composition of sperm. Curr. Anal. Chem. 16 (2020) 79-91. [DOI]
Engel, K.M., Dzyuba, V., Ninhaus-Silveira, A., Veríssimo-Silveira, R., Dannenberger, D., Schiller, J., Steinbach, C., Dzyuba, B. Sperm lipid composition in early diverged fish species: internal vs. external mode of fertilization. Biomolecules 10 (2020) e172. [DOI; PubMed]
Miletić Vukajlović, J., Drakulić, D., Pejić, S,, Ilić, T.V., Stefanović, A,, Petković, M., Schiller, J. Increased plasma phosphatidylcholine/lysophosphatidylcholine ratios in patients with Parkinson´s disease. Rapid. Commun. Mass Spectrom. 34 (2020) e8595. [DOI; PubMed]
Nikitina, L.E., Pavelyev, R.S., Startseva, V.A., Kiselev, S.V., Galiullina, L.F., Aganova, O.V., Timerova, A.F., Boichuk, S.V., Azizova, Z.R., Klochkov, V.V., Huster, D., Khodov, I.A., Scheidt, H.A. Structural details on the interaction of biologically active sulfur-containing monoterpenoids with lipid membranes. J. Mol. Liquids 301 (2020) e112366. [DOI]
Rößler, T., Alia, A., Heimann, R. Einblick in die Erforschung von Alzheimer – Eine fächerübergreifende Unterrichtseinheit. Chemkon 27 (2020) 13-21. [DOI]
Scheffler, K., Bilz, N.C., Brueckner, M., Stanifer, M.L., Boulant, S., Claus, C., Reibetanz, U. Enhanced uptake and endosomal release of LbL microcarriers functionalized with reversible fusion proteins. ACS Appl. Bio Mater. 3 (2020), 1553-1567. [DOI]
Petković, M., Leopold, J., Popović, I., Dimić, D., Ilić, J., Nenadović, M., Rakočević, Z., Schiller, J. Performances of ionic liquid matrices with butyl ammonium counterion for matrix-assisted laser desorption/ionization mass spectrometric detection and analysis of sucralfate.
J. Carbohydr. Chem. 39 (2020) 1-23. [DOI]
Popkova, Y., Dannenberger, D., Schiller, J., Engel, K.M. Differences in the lipid patterns during maturation of 3T3-L1 adipocytes investigated by thin-layer chromatography, gas chromatography, and mass spectrometric approaches. Anal. Bioanal. Chem. 412 (2020) 2237-2249. [DOI; PubMed]
Heinrich, F., Salyapongse, A., Kumagai, A., Dupuy, F. G., Shukla, K., Penk, A., Huster, D., Ernst, R. K., Pavlova, A., Gumbart, J. C., Deslouches, B., Di, Y. P., & Tristram-Nagle, S. Synergistic biophysical techniques reveal structural mechanisms of engineered cationic antimicrobial peptides in lipid model membranes. Chemistry 26 (2020) 6247–6256. [DOI]
Förster, Y., Schulze, S., Penk, A., Neuber, C., Möller, S., Hintze, V., Scharnweber, D., Schnabelrauch, M., Pietzsch, J., Huster, D., Rammelt, S. The influence of different artificial extracellular matrix implant coatings on the regeneration of a critical size femur defect in rats,
Mat. Sci. Engin. 116 (2020) 111157. [DOI]
Gebreab, K.Y., Eeza, M.N.H, Bai, T., Zuberi, Z., Matysik, J., O'Shea, K.E., Alia, A., Berry, J.P. Comparative toxicometabolomics of perfluorooctanoic acid (PFOA) and next-generation perfluoroalkyl substances. Env. Pol. 265 (2020) 114928. [DOI]
Krug, J.R., van Schadewijk, R., Vergeldt, F.J., Webb, A.G., de Groot, H.J.M., Alia, A., Van As, H., Velders, A.H. Assessing spatial resolution, ascquisition time and signal-to-noise ratio for commericial microimaging systems at 14.1, 17.6 and 22.3 T. J. Magn. Res. 316 (2020) 106770. [DOI]
Ding, Y., Raterink, R:J:, Marín-Juez-, R., Veneman, W.J., Egbers, K., van den Eeden, S., Haks, M.C., Joosten, S.A., Ottenzoff, T.H.M., Harms, A.C.,Alia, A Hankemeier, T., Spaink, H.P. Tuberculosis causes highly conserved metabolic changes in human patients, mycobactiera-infected mice and zebrafish larvae. Sci. Rep. 10 (2020) 11635. [DOI]
Mayol, E., García-Recio, A., Tiemann, J.K.S., Hildebrand, P.W., Guixà-González, R., Olivella, M., Cordomi, A. HomolWat: a web server tool to incorporate "homologous" water molecules into GPCR structures. Nucleic Acids Res. 48(W1) (2020) W54-W59. [DOI; PubMed]
Korn, A., Höfling, C., Zeitschel, U., Krueger, M., Roßner, S., Huster, D. Incorporation of the non-proteinaceous amino Acid β-methyl-amino-alanine affects amyloid β aibril aroperties and aoxicity. ACS Chem. Neurosci. 11 (2020) 1038-1047. [DOI]
Scheidt, H.A., Das, A., Korn, A., Krueger, M., Maiti, S., Huster, D. Structural characteristics of oligomers formed by pyroglutamate-modified amyloid ß peptides studied by solid-state NMR. Phys. Chem. Chem. Phys. 22 (2020) 16887-16895. [DOI]
Rodriguez-Espigares, I., Torrens-Fontanals, M., Tiemann, J.K.S., Aranda-Garcia, D., Ramirez-Anguita, J.M., Stepniewski, T.M., Worp, N., Varela-Rial, A., Morales-Pastor A., Medel-Lacruz, B., Pándy-Szekeres, G., Mayol, E., Giorgino, T., Carlsson, J., Deupi, X., Filipek, S., Filizola, M., Gómez-Tamayo, J.C., Gonzalez, A., Gutiérrez-de-Terán, H., Jiménez-Rosés, M., Jespers, W., Kapla, J., Khelashvili, G., Kolb, P., Latek, D., Marti-Solano, M., Matricon, P., Matsoukas, M.T., Miszta, P., Olivella, M., Perez-Benito, L., Provasi, D., Rios, S., Torrecillas, I.R., Sallander, J., Sztyler, A., Vasile, S., Weinstein, H., Zachariae, U., Hildebrand, P.W., de Fabritiis, G., Sanz, F., Gloriam, D.E., Cordomi, A., Guixà-González, R., Selent, J. GPCRmd uncovers the dynamics of the 3D-GPCRome. Nat. Methods 17 (2020) 777-787. [DOI; PubMed]
Hutchison, J.M., Shih, K.C., Scheidt, H.A., Fantin, S.M., Parson, K.F., Pantelopulos, G.A., Harrington, H.R., Mittendorf, K.F., Qian, S., Stein, R.A., Collier, S.E., Chambers, M.G., Huang, L., Mittal, R., Katsaras, J., Voehler, M.W., Ruotolo, B.T., Huster, D., McFeeters, R.L., Straub, J.E., Nieh, M.P., Sanders, C.R. Bicelles rich in both sphingolipids and cholesterol and their use in studies of membrane proteins. J. Am. Chem. Soc. 142 (2020) 12715-12729. [DOI]
Haralampiev, I., Alonso, D.J., Luck, M., Fischer, M., Abel, T., Huster, D., Di Lella, S., Scheidt, H.A., Müller, P. Interaction of the small-molecule Kinase inhibitors tofacitinib and lapatinib with membranes. Bioch. Biophys. Acta – Biomembranes 1862 (2020) 183414. [DOI]
Scheidt, H.A., Kolocaj, K., Konrad, D., Frank, J.A., Trauner, D., Langosch, D., Huster, D.  Light-induced lipid mixing implies a causal role of lipid splay in membrane fusion. Biochim. Biphys. Acta 1862 (2020) 183438. [DOI, PubMed]
Korkut, D.N., Alves, I.D., Vogel, A., Chabas, S., Sharma, C.M., Martinez, D., Loquet, A., Salgado, G., Darfeuille, F. Structural insights into the AapA1 toxin of helicobacter pylori. Biochim. Biophys. Acta 18648 (2020) 129423. [DOI, PubMed]
Laugwitz, J.M., Haeri, H.H., Kaiser, A., Krug, U., Hinderberger, D., Beck-Sickinger, A.G., Schmidt, P. Probing the Y2 receptor on transmembrane, intra- and extra-cellular sites for EPR measurements. Molecules 25 (2020) 4143. [DOI]
Prabutzki, P., Leopold, J., Schubert, S., Schiller, J., Nimptsch, A. De novo synthesis of phospholipids and sphingomyelin in multipotent stromal cells – Monitoring studies by mass spectrometry. Chem. Phys. Lipids, 232 (2020) 104965. [DOI; PubMed]
Freitas Leal, J.K., Lasonder, E., Sharma, V., Schiller, J., Fanelli, G., Rinalducci, S., Brock, R., Bosman, G. Vesiculation of red blood cells in the blood bank: A multi-omics approach towards identification of causes and consequences. Proteomes 8 (2020) 6. [DOI; PubMed]
Müller, K., Eder, S., Jakop, U., Schiller, J., Müller, P., Bashawat, M. Assisted reproduction for felid species conservation-sperm competences at risk. Reprod. Domest. Anim., 55 (Suppl. 2) (2020) 55-60. [DOI]
Asimakopoulou, A., Engel, K.M., Gassler, N., Bracht, T., Sitek, B., Buhl, E.M., Kalampoka, S,, Pinoé-Schmidt, M., van Helden. J., Schiller, J., Weiskirchen R.  Deletion of perilipin 5 protects against hepatic injury in nonalcoholic fatty liver disease via missing inflammasome activation. Cells, 9 (2020) 1346. [DOI; PubMed]
Engel K.M., Popkova Y., Leopold J., Schiller J. What Can MS, NMR, and TLC tell us about the composition of lipid membranes? In: Prasad R., Singh A. (Eds.) "Analysis of Membrane Lipids", Springer, New York, NY. (2020) pp 59-82. ISBN 978-1-0716-0631-5. [DOI]
Arnhold, J. The dual role of myeloperoxidase in immune response. Int. J. Mol. Sci. 21 (2020) 8057. [DOI]
Ma, X., Hu, Y., Batebi, H., Heng, J., Xu, J., Liu, X., Niu, X., Li, H., Hildebrand, P.W., Jin, C., Kobilka, B.K. Analysis of β2AR-Gs and β2AR-Gi complex Formation by NMR spectroscopy. Proc. Natl. Acad. Sci. 117 (2020) 23096-23105. [DOI, PubMed]
Kremkow, J., Luck, M., Huster, D., Müller, P., Scheidt., H.A. Membrane interaction of ibuprofen with cholesterol-containng lipid membranes. Biomolecules 10 (2020) 1384. [DOI]
Engel, K.M,, Dzyuba, V., Dzyuba, B., Schiller J. Different glycolipids in sperm from different freshwater fishes – A high performance thin-layer chromatography/electrospray ionization-mass spectrometry study. Rapid Commun. Mass Spectrom. 34 (2020) e8875. [DOI]
Suchý, T., Zieschang, C., Popkova, Y., Landgraf-Kluge, K., Kaczmarek, I., Liebing, A.-D., Weiner, J., Maricic, T., Körner, A., Dannenberger, D., Schiller, J., Schöneberg, T.,  Liebscher, I., Thor, D. The repertoire of adhesion G protein-coupled receptors in adipocytes and their functional relevance. Int. J. Obesity 44 (2020) 2124-2136. [DOI]
Fischer, M., Luck, M., Werle, M., Scheidt, H.A., Müller, P. Binding of the small-molecule kinase inhibitor ruxolitinib to membranes does not disturb membrane integrity. Biochem. Biophys. Rep. 24 (2020) 100838. [DOI]
Engberg, O., Kováčik, A., Pullmannová, P., Juhaščik, M., Opálka, L., Huster, D., Vávrová, K. The sphingosine and acyl chains of ceramide [NS] show very different structure and dynamics challenging our understanding of the skin barrier. Angew. Chem. Int. Ed. 59 (2020) 17383-17387. [DOI, PubMed]
Engberg, O., Bochicchio, A., Brandner, A.F., Gupta, A., Dey, S., Böckmann, R.A., Huster, D. Serotonin alters the phase equilibrium of a ternary mixture of phospholipids and cholesterol. Front. Physiol. 11 (2020) 578868. [DOI]
Brueckner M., Hollenbach-Latzko S., Reibetanz U. Dual transport of active substances with a layer-by-layer-based drug delivery system to terminate inflammatory processes. Macromol. Biosci. 20 (2020) 2000097. [DOI, PubMed]
Bochicchio, A, Brandner, A.F., Engberg, O., Huster, D., Böckmann, R. Spontaneous membrane nanodomain formation in the absence and in the presence of the neurotransmitter serotonin. Front. Cell. Dev. Biol. 8 (2020) 60145. [DOI]
Krug, U., Gloge, A., Schmidt, P., Becker-Baldus, J., Berhard, F., Kaiser, A., Montag, C., Gauglitz, M., Vishivetskiy, S.A., Gurevich, V.V., Beck-Sickinger, A.G., Glaubitz, C., Huster, D. The conformational equilibrium of the neuropeptide Y2 receptor. Angew. Chem. Int. Ed. 59 (2020), 23854-23861. [DOI, PubMed]
Jäger, E., Murthy, S., Schmidt, C., Hahn, M., Strobel, S., Peters, A., Stäubert, C., Sungur, P., Venus, T., Geisler, M., Radusheva, V., Raps, S., Rothe, K., Schulz, R., Jung, S., Wagner, S., Pierer, M., Seifert, O., Chang, W., Estrela-Lopis, I., Raulien, N., Krohn, K., Sträter, N., Hoeppener, S., Schönbert, T., Rossol, M., Wagner, U. Calcium-sensing receptor-mediated NLRP3 inflammasome response to calciprotein particles drives inflammation in rheumatoid arthritis. Nat. Commun. 11 (2020) 4243. [DOI; PubMed]
Tentschert, J., Laux, P., Jungnickel, H., Brunner, J., Estrela-Lopis, I., Merker, C., Meijer, J., Ernst, H., Ma-Hock, L., Keller, J., Landsiedel, R., Luch, A. Organ burden of inhaled nanoceria in a 2-year low-dose exposure sudy: dump or depot? Nanotoxicology 14 (2020) 1011-1012. [DOI; PubMed]
Rettke, D., Döring, J., Martin, S., Venus, T., Estrela-Lopis, I., Schmidt, S., Otermann, K., Pompe, T. Picomolar glyphosate sensitivity of an optical particle-based sensor utilizing biomimetic interaction principles. Biosens. Bioelectron 165 (2020) 112262. [DOI, PubMed]
Tentschert, J., Laux, P., Jungnickel, H., Brunner, J., Estrela-Lopis, I., Merker, C., Meijer, J., Ernst, H., Ma-Hock, L., Keller, J., Landsiedel, R., Luch, A. Organ burden of inhaled nanoceria in a 2-year low-dose exposure sudy: dump or depot? Nanotoxicology 14 (2020) 554-576. [DOI; PubMed]
da Rocha, M.C.O., da Silva, P.B., Radicchi, M.A., Andrade, B.Y.G., de Oliveira, J.V., Venus, T., Merker, C., Estrela-Lopis, I., Longo, J.P.F., Báo, S.N. Docetaxel-loaded solid lipid nanoparticles prevent tumor growth and lung metastasis of 4T1 murine mammary carcinoma cells. J. Nanobiotechnology 18 (2020) 43. [DOI; PubMed]
Rodrigues, M.C., Vieira, L.G., Horst, F.H., de Araújo, E.C., Ganassin, R., Merker, C., Meyer, T., Böttner, J., Venus, T., Longo, J.P.F., Chaves, S.B., Garcia, M.P., Estrela-Lopis, I., Azevedo, R.B., Muehlmann, L.A. Photodynamic therapy mediated by aluminium-phthalocyanine nanoemulsion eliminates primary tumors and pulmonary metastases in a murine 4T1 breast adenocarcinoma model. J. Photochem. Photobiol. B. 204 (2020) 111808. [DOI; PubMed]
Vogel, A., Bosse, M., Gauglitz, M., Wistuba, S., Schmidt, P., Kaiser, A., Vsevolod, G., Beck-Sickinger, A.G., Hildebrand, P.W., Huster, D. The dynamics of the neuropeptide Y receptor type 1 investigated by solid-state NMR and molecular dynamics simulation. Molecules 25 (2020) 5489.
Hammoud Mahdi, D., Hubert, J., Renault, J.H., Martinez, A., Schubert, A., Engel, K.M., Koudogobo, B., Vissiennon, Z., Ahyi, V., Nieber, K., Vissiennon, C. Chemical profile and antimicrobial activity of the fungus-growing termite strain macrotermes bellicosus used in the traditional medicine in the Republic of Benin. Molecules 25 (2020) 5015. [DOI; PubMed]
Marquardt, P., Vissiennon, C., Schubert, A., Birkemeyer, C., Ahyi, V., Fester, K. Phytochemical analysis, in vitro anti-inflammatory and antimicrobial activity of piliostigma thonningii leaf extracts from Benin. Planta Med. 86 (2020) 1269-1277. [DOI; PubMed]
Weber, L., Kuck,. K., Jürgenliemk, G., Heilmann, J., Lipowicz, B., Vissiennon, C. Anti-inflammatory and barrier-stabilising effects of myrrh, coffee charcoal and chamomile flower extract in a co-culture cell model of the intestinal mucosa. Biomolecules 10 (2020) 1033. [DOI; PubMed]
Hammoud Mahdi, D., Wissenbach, D.K., von Bergen, M., Vissiennon, Z., Chougourou, D., Nieber, K., Ahyi, V., Vissiennon, C. Ethnomedicinal survey and in vitro confirmation of anti-inflammatory and antispasmodic properties of the termite strain macrotermes bellicosus used in traditional medicine in the Republic of Benin. J Ethnopharmacol. 254 (2020) 112705. [DOI; PubMed]
Marquardt, P., Seide, P., Vissiennon, C., Schubert, A., Birkemeyer, C., Ahyi, V., Fester, K.  Phytochemical characterization and in vitro anti-inflammatory, antioxidant and antimicrobial activity of combretum collinum fresen leaves extracts from Benin. Molecules 25 (2020) 288. [DOI; PubMed]
Pacull, E.M., Sendker, F., Bernhard, F., Scheidt, H.A., Schmidt, P., Huster, D., Krug, U. Integration of cell-free expression and solid-state NMR to investigate the dynamic properties of different sites of the growth hormone secretagogue receptor. Front.  Pharmacol. 11 (2020) 562113. [DOI]
Huster, D. Structural Dynamics of G protein-coupled receptors in Lipid membranes investigated by solid-state-NMR spectroscopy. In: Separovic, F., Sani, M.A. (Eds.), "Solid-state NMR: Applications in Biomembrane Structure". The Biophysical Society, IOP Publishing, Bristol (2020), pp. 11-1 – 11-27, ISBN 978-0-7503-2530. [Publisher's Page]
Matijevic, M., Nakarada, D., Liang, X., Koricanac, L., Rajsiglova, L., Vannucci, L, Nešic, M., Vranješ, Mojovic., M., Mi., L., Estrela-Lopis, I., Böttner, J., Šapinjic, Z., Petkovic, M., Stepic, M. Biocompatibility of TiO2 prolate nanopsheroids as a potential photosenzitizer in therapy of cancer. J. Nanoparticle Res. 22 (2020) 175 1-30. [DOI]
Janssen, G.J., Eschenbach, P., Kurle, P., Bode, B.E., Neugebauer, J., de Groot, H.J.M., Matysik, J., Alia, A. Analysis of the electronic asymmetry of the Primary electron donor of photosysetm I of Spirodela oligorrhiza by photo-CIDNP solid-state NMR. Magn. Reson. 1 (2020) 261-274. [DOI]
Anders, G., Hassiepen, U., Theisgen, S., Heymann, S., Müller, L., Panigada, T., Huster, D., Samsonov, S.A. The intrinsic pepsin resistance of interleukin-8 can be explained from a combined bioinformatical and experimental approach.  IEEE/ACM Trans. Comput. Biol. Bioinform. 15 (2018) 300-308 [DOI]
Ganassin, R., Merker, C., Rodrigues, M.C., Guimaraes, N.F., Sodré, C.S.C., da Silva Ferreira, Q., da Silva, S.W., Ombredane, A.S., Joanitti, G.A., Rapp Py-Daniel, KI., Zhang, J., Jiang, C.-S., de Morais, P.C., Mosiniewicz-Szablewska, E., Suchocki, P., Figueiró Longo, J.P. Meijer, J., Estrela-Lopis, I., de Azevedo, R.B., Muehlmann, L.A. Nanocapsules for the co-delivery of selol and doxorubicin to breast adenocarcinoma 4T1 cells in vitro. Artificial Cells, Nanomedicine, and Biotechnology (2017) 1-11. [DOI, PubMed]
Gau, J., Arnhold, J., Flemmig, J. Reactivation of peroxidase activity in human saliva samples by polyphenols. Arch. Oral Biol. 85 (2018) 70-78. [DOI; PubMed]
Korchak, S., Riemer, T., Kilian, W., Mitschang, L. Quantitative biosensor detection by chemically exchanging hyperpolarized 129Xe. Phys. Chem. Chem. Phys. 20 (2018) 1800-1808. [DOI]
Chiziane, E., Telemann, H., Krueger, M., Adler, J., Arnhold, J., Alia, A., Flemmig, J. Free heme and amyloid β: A fatal Liaison at Alzheimer's Disease. Journal of Alzheimer's Disease 61 (2018) 963-984. [DOI; PubMed]
Najdanova, J., Gräsing, D., Alia, A., Matysik, J. Analysis of the electronic structure of the special pair of a bacterial photosynthetic reaction center by 13C photochemically induced dynamic nuclear polarization magic-angle spinning NMR using a double-quantum axis. Photochem Photobiol 94 (2018) 69-80. [DOI]
Laux, P., Riebeling, C., Booth, A.M., Brain, J.D., Brunner, J., Cerillo, C., Creutzenberg, O, Estrela-Lopis, I., Gebel, T., Johanson, G., Jungnickel, H., Kock, H., Tentschert, J., Tlili, A., Schäffer, A., Sips, A.J.A.M., Yokel, R.A., Luch, A. Challenges in characterizing the environmental fate and effects of carbon nanotubes and inorganic nanomaterials in aquatic Systems. Environ. Sci.: Nano 5 (2018) 48-63. [DOI]
Schmidt, P., Bender, B.J., Kaiser, A., Gulati, K., Scheidt, H.A., Hamm, H.E., Meiler, J., Beck-Sickinger, A.G., Huster, D. Improved in vitro folding of the Y2 G protein-coupled receptor into bicelles. Front. Mol. Biosci. 4 (2018) e100. [DOI]
Saleh, N., Hucke, O., Kramer, G., Schmidt, E., Montel, F., Lipinski, R., Ferger, B., Clark, T., Hildebrand, P.W., Tautermann, C.S. Multiple binding sites contribute to the mechanism of mixed agonistic and positive allosteric modulators of the cannabinoid CB1 receptor. Angewandte Chemie Int. Ed. Engl. 57 (2018) 2580-2585. [DOI; PubMed]
Kováčik, A., Vogel, A., Adler, A., Pullmannová, P., Vávrová, K., Huster, D. Probing the role of ceramide hydroxylation in skin barrier lipid models by 2H solid-state NMR spectroscopy and X-ray powder diffraction. Biochim. Biophys. Acta 1860 (2018) 1162-1170. [DOI, PubMed]
Jalili, P., Gueniche, N., Lanceleur, R., Burel, A., Lavault, M. T., Sieg, H., Boehmert, L., Meyer, T., Krause, B. C., Lampen, A., Estrela-Lopis, I., Laux, P., Luch, A., Hogeveen, K., Fessard, V. Investigation of the in vitro genotoxicity of two rutile TiO2 nanomaterials in human intestinal and hepatic cells and evaluation of their interference with toxicity assays. NanoImpact 11 (2018) 69-81. [DOI]
Roth, S.P., Burk, J., Schiller, J., Nimptsch, A. De novo Synthesis of glycosaminoglycans by equine multipotent mesenchymal stromal cells in vitro – studied by stable isotopic labeling and matrix-assisted laser desorption ionization mass spectrometry. J. Carbohydr. Chem. 37 (2018) 69-80. [DOI]
Schröter, J., Fülöp, A., Hopf, C., Schiller, J. The combination of 2,5-dihydroxybenzoic acid and 2,5-dihydroxyacetophenone matrices for unequivocal assignment of phosphatidylethanolamine species in complex mixtures. Anal. Bioanal. Chem. 410 (2018) 2437-2447 [DOI; PubMed]
Engel, K.M., Springsguth, C.H., Grunewald, S. What happens to the unsuccessful spermatozoa? Andrology 6 (2018) 335-344. [DOI; PubMed]
Brueckner, M., Jankuhn, S., Jülke, E.M., Reibetanz, U. Cellular interaction of a layer-by-layer based drug delivery system depending on material properties and cell types. Int. J. Nanomedicine 13 (2018) 2079-2091. [DOI]
Yang, Z., Han, S., Keller, M., Burkert, K., Bender, B.J., Bosse, M., Kaiser, A., Kögler, L.M., Wifling, D., Bernhardt, G., Plank, N., Littmann, T., Schmidt, P., Yi, C., Li, B., Ye, S., Zhang, R., Xu, B., Larhammar, D., Stevens, R.C., Huster, D., Meiler, J., Zhao, Q., Beck-Sickinger, A.G., Buschauer, A., Wu, B. Structural basis of ligand binding modes of neuropeptide Y Y1 receptor. Nature 556 (2018) 520-524. [PubMed; DOI]
Korn, A., Adler, J., McLennan, S., Krueger, M., Surendran, D., Maiti, S., Huster, D. Amyloid β (1-40) toxicity depends on the molecular contact between phenylalanine 19 and leucine 34. ACS Chem. Neurosci. 9 (2018) 790-799. [DOI, PubMed]
Zill, J.C., He, Z., Tank, M., Ferlez, B.H., Canniffe, D.P., Lahav, Y, Bellstedt, P., Alia, A., Schapiro, I., Golbeck, J.H., Bryant, D.A., Matysik, J. 15N photo-CIDNP MAS NMR Analysis of reaction centers of Chloracidobacterium thermophilum. Phytosynth. Res. 137 (2018) 295-305.  [DOI]
Krause, B., Meyer, T., Sieg, H., Kästner, C., Reichardt, P., Tentschert, J., Jungnickel, H., Estrela-Lopis, I., Burel, A., Chevance, S., Gauffre, F., Jalili, P., Meijer, J., Böhmert, L., Braeuning, A., Thünemann, A.F., Emmerling, F., Fessard, V., Laux, P., Lampen, A., Luch, A. Characterization of aluminum, aluminum oxide and titanium dioxide nanomaterials using a combination of methods for particle surface and size analysis. RSC Adv. 8  (2018) 14377-14388. [DOI]
Bittner, H., Guixà-González, R., Hildebrand, P.W. Structural basis for the interaction of the beta-secretase with copper. Biochim. Biophys. Acta 1860 (2018) 1105-1113. [DOI; PubMed]
Elgeti, M., Kazmin, R., Rose, A.S., Szczepek, M., Hildebrand, P.W., Bartl, F.J., Scheerer, P, Hofmann, K.P. The arrestin-1 finger Loop interacts with two distinct conformations of active rhodopsin. J. Biol. Chem. 293 (2018) 4403-4410. [DOI; PubMed]
Korn, A., Surendran, D., Krueger, M., Maiti, S., Huster, D. Ring structure modifications of phenylalanine 19 increase fibrillation kinectics and reduce toxicity of amyloid β (1-40). Chem. Comm. 54 (2018) 5430-5433. [DOI]
Saleh, N., Kleinau, G., Heyder, N., Clark, T., Hildebrand, P. W., Scheerer, P. Binding, thermodynamics, and selectivity of a non-peptide antagonist to the melanocortin-4 receptor. Front. Pharmacol. 9 (2018) 560. [DOI]
Scheidt, H.A., Kolocaj, K., Kristensen, J.V., Huster, D., Langosch, D. Transmembrane helix induces membrane fusion through lipid binding and splay. J. Phys. Lett. 9 (2018) 3181-3186. [DOI]
Tiemann, J.K.S., Rose, A.S., Ismer, J., Darvish, M.D., Hilal, T., Spahn, C.M.T., Hildebrand, P.W. FragFit: a web-application for interactive modeling of protein segments in cryo-EM density maps. Nucleic Acids Res. 46 (2018) W310-W314. [DOI]
Kumar, S., Scheidt., H.A., Kaur, N., Kaur, A., Kang, T.S., Huster, D., Mithu, V.S. Amphiphilic ionic liquid-induced membrane permeabilization-binding is not enough. J. Phys. Chem. B. 122 (2018) 6763-6770. [PubMed; DOI]
Wegener, J., Jakop, U., Schiller, J., Müller, K: The membrane phospholipid composition of honeybee (Apis mellifera) workers reflects their nutrition, fertility, and vitellogenin stores. Insectes Sociaux, 65 (2018) 381-391. [DOI]
Kamp, F., Scheidt, H.A., Winkler, E., Basset, G., Heinel, H., Hutchison, J.M., LaPointe, L.M., Sanders, C.R., Steiner, H., Huster, D. Bexarotene binds to the amyloid precursor protein transmembrane domain, alters its α-helical conformation, and inhibits γ-secretase non-selectively in liposomes. ACS Chem. Neurosci. 9 (2018) 1702-1713. [DOI]
Flemmig, J., Zámocky, M., Alia, A. Amyloid ß and free heme: bloody new insights into the pathogenesis of Alzheimer's disease. Neural Reg. Res. 13 (2018) 1170-1174. [DOI]
Sokolov, A.V., Kostevich, V.A., Varfolomeeva, E. Y., Grigorieva, D.V., Gordudko, I., Kozlov, S.O., Kudryavtsev, I.V., Mikhalchik, E.V., Filatov, M.V., Cherenkevich, S.N., Panasenko, O.M., Arnhold, J., Vasilyev, V. Capacity of ceruloplasmin to scavenge products of the respiratory burst of neutrophils is not altered by the products of reactions catalyzed by myeloperoxidase. Biochem. Cell Biol. 96 (2018) 457-467. [DOI; PubMed]
Brueckner, M., Scheffler, K., Reibetanz, U. Enhanced cytoplasmic release of drug delivery sytems: chloroquine as a multilayer and template constituent of layer-by-layer microcarriers. J. Mat. Chem. B 6 (2018) 5153-5163. [DOI]
Scheffler, K., Claus, C., Stanifer, M.L., Boulant, S., Reibetanz, U. Reversible fusion proteins as a tool to enhance uptake of virus-functionalized LbL microcarriers. Biomacromolecules 19 (2018) 3212-3223. [DOI]
Huster, D. Solid-State NMR investigations of the hydration and molecular dynamics of collagen in biological tissue. In: Webb, G. (Ed.), "Modern Magnetic Resonance", 2nd Edition, Springer, Cham (2018), pp. 363-380, ISBN 978-3-319-28388-6. [DOI]
Herbert, D., Franz, S., Popkova, Y., Anderegg, U., Schiller, J., Schwede, K., Lorz, A., Simon, J.C., Saalbach, A.: High fat diet exacerbates early psoriatic skin inflammation independent of obesity: Saturated fatty acids as key players. J. Invest. Dermatol. 138 (2018) 1999-2009. [DOI; PubMed]
Griesinger, H., Süß, R., Leopold, J., Schulz, M., Schiller, J.: The presence of the fluorescence indicator (F254) changes the TLC migration properties of selected phospholipids. J. Planar Chromatogr. 31 (2018) 409-411. [DOI]
Müller, C., Ansorge, M., Espig, M., Zschoche, S., Schiller, J., Pompe, T.: Covalent binding of maleic anhydride copolymer monolayers to polyacrylamide hydrogels. Macromol. Chem. Phys. 219(2018) 1800206. [DOI]
Sorkin, R., Huisjes, R., Bošković, F., Vorselen, D., Pignatelli, S., Ofir-Birin, Y., Freitas, J.,  Schiller, J., Mullick, D., Roos, W.H., Bosman, G., Regev-Rudzki, N., Schiffelers, R.M., Wuite, G.J.L: Nanomechanics of extracellular vesicles reveals vesiculation pathways. Small 14 (2018) e1801650. [DOI; PubMed]
Van Schadewijk, R., van den Berg, T.E., Sai Sankar Gupta, K.B., Ronen, I, de Groot, H.J.M, Alia, A. Non-invasive magnetic resonance imaging of oils in botryococcus braunii green algae: chemical shift-selective and diffusion-weighted imaging. Plos One 13 (2018) e0203217. [PubMed; DOI]
Leopold, J., Popkova, Y., Engel, K.M., Schiller, J. Visualizing phosphatidylcholine via mass spectrometry imaging: relevance to human health. Expert Rev Proteomics, 15 (2018) 791-800. [DOI, PubMed]
Bielytsky, P., Gräsing, D., Mote, K.R., Gupta, S.S. Vega, S., Madhu, P.K., Alia, A., Matysik, J. 13C-1H Transfer of light-induced hyperpolarization allows for selective detection of Protons in frozen photosynthetic reaction Center. J. Magn. Reson. 293 (2018) 82-91. [PubMed; DOI]
Bielytskyi, P., Gräsing, D., Zahn, S., Mote, R.K., Alia, A., Madhu, P.K., Matysik, J. Assignment of NMR resonances of protons covalently bound to photochemically active cofactors in photosynthetic reaction centers by 13C-1H photo-CIDNP MAS-J-HMQC experiment. J. Magn. Res. 298 (2018) 64-76. [DOI]
Sieg, H., Braeuning, C., Kunz, B.M., Daher, H., Kästner, C., Krause, B.C., Meyer, T., Jalili, P., Hogeveen, K., Böhmert, L., Lichtenstein, D., Burel, A., Chevance, S., Jungnickel, H., Tentschert, J., Laux, P., Braeuning, A., Gauffre, F., Fessard., V., Meijer, J., Estrela-Lopis, I., Thünemann, A.F., Luch, A., Lampen, A. Uptake and molecular Impact of aluminium-containing nanomaterials on human intestinal caco-2 cells. Nanotoxicology 14 (2018) 1-22. [PubMed; DOI]
Zoraghi, M., Barzola-Quiquia, J., Stiller, M., Esquinazi, P., Estrela-Lopis, I. Influence of interfaces on the transport properties of graphite revealed by nanometer thickness. Carbon 139 (2018) 1074-1084. [DOI]
Cáceres-Vélez, P.R., Fascineli, M.L., Sousa, M.H., Grisolia, C.K., Yate, L., de Souza, P.E.N., Estrela-Lopis, I., Moya, S., Arzevedo, R.B. Humic acid attenuation of silver nanoparticle toxicity by ion complexation and the Formation of Ag3+ coating. Journal of Hazardous Materials 353 (2018) 173-181. [DOI]
Veith, L., Böttner, J., Vennemann, A., Breitenstein, D., Engelhard, C., Meijer, J., Estrela-Lopis, I., Wiemann, M., Hagenhoff, B. Detection of ZrO2 nanoparticles in lung tissue sections by time-of-flight secondary ion mass spectrometry nd ion beam miroscopy. Nanomaterials 8 (2018) 44. [DOI]
Janssen, G., Bielytskyi, P., Artiukhin, D., Neugebauer ,J., de Groot, H.J.M., Matysik, J., and Alia, A. Photochemically induced dynamic nuclear polarization NMR on photosystem II: donor cofactor observed in entire plant. Scientific Reports 8 (2018) e17853. [DOI; PubMed]
Augustijn, D., van Tol, N., van der Zall, B.J., de Groot, H.J.M., Alia, A. High-Resolution Magic angle Spinning NMR studies for metabolic characterization of arabidopsis thaliana mutants with enhanced growth characteristics. PLOS One 13 (2018) e0209695. [DOI]
Vorselen, D., van Dommelen, S., Sorkin, R., Schiller, J., van Wijk, R., Schiffelers, R.M., Wuite, G. The fluid membrane determines mechanics of red blood cell extracellular vesicles and is softened in hereditary spherocytosis. Nature Comm. 9 (2018) e4960.
Leopold, J., Popkova, Y., Engel, K.M., Schiller, J. Recent developments of useful MALDI matrices for the mass spectrometric characterization of lipids. Biomolecules 8 (2018) e173. [DOI; PubMed]
Ditz, T., Fuchs, B. Determination of the phosphatidylcholine/lysophosphatidylcholine ratio in intact serum by matrix-assisted laser desorption/ionization mass spectrometry with prior enzymatic albumin digestion. Lipids 53 (2018) 971-977. [DOI; PubMed]
Alia, A. Roßner, S. Gender, GABAergic dysfunction and AD. Aging 10 (2018) 3636-3637. [DOI]
Sieg, H., Braeuning, C., Kunz, B.M., Daher, H., Kästner, C., Krause, B.C., Meyer, T., Jalili, P., Hogeveen, K., Böhmert, L., Lichtenstein, D., Burel, A., Chevance, S., Jungnickel, H., Tentschert, J., Laux, P., Braeuning, A., Gauffre, F., Fessard, V., Meijer, J., Estrela-Lopis, I., Thünemann, A.F., Luch, A., Lampen, A. Uptake and molecular impact of aluminum-containing nanomaterials on human intestinal caco-2 cells. Nanotoxicology 12 (2018) 992-1013. [DOI; PubMed]
 Luther, I., Jakop, U., Luedersa, I., Tordiffe, A., Franz, C., Schiller, J., Kotze, A., Müller, K. Semen cryopreservation and radical reduction capacity of seminal fluid in captive African lion (panthera leo). Theriogenology 89 (2017) 295-304. [DOI]
Collins, A.R., Annangi, B., Rubio., L., Marcos, R., Dorn, M., Merker, C., Estrela-Lopis, I., Cimpan, M.R., Ibrahim, M., Cimpan, E., Ostermann, M., Sauter, A., Yamani, N.E., Shaposhnikov, S., Chevillard, S., Paget, V., Grall, R., Delic, J., de-Cerio, F.G., Suarez-Merino, B., Fessard, V., Hogeveen, K.N., Fjellsbø, L.M., Pran, E.R., Brzicova, T., Topinka, J., Silva, M.J., Leite, P.E., Ribeiro, A.R., Granjeiro, J.M., Grafström, R., Prina-Mello, A., Dusinska, M. High throughput toxicity screening and intracellular detection of nanomaterials.  e1413. [DOI; PubMed]
Huster, D. Solid-state NMR techniques to study the molecular dynamics in cartilage. In: Xia, Y, Momot, K. (Eds.) "Biophysics and Biochemistry of Cartilage by NMR and MRI". RSC Publishing, Cambridge (2017) pp. 279-296. ISBN 978-1-78262-133-1.
Zoraghi, M., Barzola-Quiquia, M., Stiller, A., Setzer, P., Esquinazi, G., Kloess, G.H., Muenster, T., Lühmann, T., Estrela-Lopis, I. Influence of rhombohedral stacking order in the electrical resistance of bulk and mesoscopic graphite. Phys. Rev. B 95 (2017) e045308. [DOI]
Heinz, H.,  Pramanik, C., Heinz, O., Ding, Y., Mishra, R.K., Marchon, D., Flatt, R.J., Estrela-Lopis, I., Llop, J., Ziolo, R.F. Nanoparticle decoration with surfactants: Molecular interactions, assembly, and applications. Surface Science Reports 72 (2017) 1-58. [DOI]
Lede, V., Meusel, A., Garten, A., Popkova, Y., Franke, C., Ricken, A., Schulz, A., Kiess, W., Huster, D., Schöneberg, T., Schiller, J. Altered hepatic lipid metabolismn in mice lacking both the melanocortin type 4 receptor and low density lipoprotein receptor. PLoS One 12 (2017) e0172000. [DOI]
Adler, J., Scheidt, H.A., Lemmnitzer, K., Krüger, M., Huster, D. N-terminal lipid conjugation leads to the formation of N-terminally extended fibrils. Phys. Chem. Chem. Phys. 19 (2017) 1839-1846. [DOI]
Popkova, Y., Schiller, J.: Addition of CsCl reduces ion suppression effects in the matrix-assisted laser desorption/ionization mass spectra of triacylglycerol/phosphatidylcholine mixtures and adipose tissue extracts. Rapid Commun. Mass Spectrom. 31 (2017) 411-418. [DOI]
Engel, K., Schiller, J. A comparison of PC oxidation products as detected by MALDI-TOF and ESI-IT mass spectrometry. Chem. Phys. Lipids 203 (2017) 33-45. [DOI]
Chandra, B., Korn, A., Maity, B.K., Adler, J., Rawat, A., Krueger, M., Huster, D., Maiti, S. Stereoisomers probe steric zippers in amyloid-ß. J. Phys. Chem B. 121 (2017)1835-1842. [DOI]
Schroeter, A., Stahlberg, S., Školová, B., Sonnenberger, S., Eichner, A., Huster, D., Vávrová, K., Hauß, T., Dobner, B., Neubert, R.H.H., Vogel, A. Phase separation in stratum corneum lipid model membranes based on ceramide [NP]: neutron diffraction and solid-state NMR. Soft Mat. 13 (2017)2107-2119. [DOI]
Broniec, A., Zadlo, A., Pawlak, A., Fuchs, B., Klosinski, R., Thompson, D., Sarna, T. Interaction of plasmenylcholine with free radicals in selected model systems. Free Rad. Biol. Med. 106 (2017)368-378. [PubMed; DOI]
Zill, J.C., Kansy, M., Goss, R., Köhler, L., Alia, A., Wilhelm, C., Matysik, J. Photo-CIDNP in the reaction center of the diatom Cyclotella meneghiniana observed by 13C MAS NMR. Zeitschrift für Physikalische Chemie 231 (2016) 347-367. [DOI]
Eichner, A., Stahlberg, S., Sonnenberger, S., Lange, S., Dobner, B., Ostermann, A., Schrader, T.E., Hauß, T., Schröter, A., Huster, D., Neubert, R.H.H. Influence of the penetration enhancer isopropyl myristate on stratum corneum lipid model membranes revealed by neutron diffraction and 2H NMR experiments. Biochim. Biophys. Acta 1859 (2017)745-755. [DOI]
Chandra, B., Halder S., Adler, J., Korn, A., Huster, D., Maiti, S. Emerging structural details of transient amyloid-ß oligomers suggest designs for effective small molecule modulators. Chem. Phys. Lett.  675 (2017) 51-55. [DOI]
Guixà-González, R., Albasanz, J.L., Rodriguez-Espigares, I., Pastor, M., Sanz, F., Martí-Solano, M., Manna, M., Martinez-Seara, H., Hildebrand, P.W., Martín, M. and Selent, J. Access of membrane cholesterol to a G protein coupled receptor. Nature Commun. 8 (2017) 14505. [DOI, PubMed]
Oliveira, J.S.L., Lange, S., Dobner, B., Brezesinski, G. The effect of non-deuterated and deuterated isopropyl myristate on the thermodynamical and structural behavior of a 2D stratum corneum model with ceramide [AP]. ChemPhys. Lipids 204 (2017) 1-9. [DOI]
Kuznetsova, T., Kulahava, T., Zholnerevich, I., Amaegberi, N., Semenkova, G., Shadyro, O., Arnhold, J. Morphometric characteristics of neutrophils stimulated by adhesion and hypochlorite. Mol. Immunol. 87  (2017) 317-324. [DOI]
Diamanti, E., Andreozzi, P., Kirby, C., Anguiano, R., Yate, L., Heinz, H., Ziolo, R.F., Donath, E., Moya, S.E. Study of the impact of polyanions on the formation of lipid bilayers on top of polyelectroyte multilayers with poly(allylamine hydrochloride) as the top layer. J. Phys. Chem. B 121 (2017) 1158-1167. [DOI]
Cortez, M.L., Ceolin, M., Cuellar Camacho, L., Donath, E., Moya, S.E., Battaglini, F., Azzaroni, O. Solvent effects on the structure-property relationship of redox-active self-assembled nanoparticle-polyelectrolyte-surfactant composite thin films: implications for the generation of bioelectrocatalytic signals in enzyme-containing assemblies. ACS Appl. Mater Interfaces 9 (2017) 1119-1128. [DOI]
van Tol, N., Rolloos, M., Augustijn, D., Alia, A., de Groot, H.J., Hooykaas, P.J.J., van der Zaal, B.J. An arabidopsis mutant with high operating efficiency of phytotsystem II and low chlorophyll fluorescence. Scientific Reports 7 (2017) e3314. [DOI]
Meusel, A., Popkova, Y., Dannenberger, D., Schiller, J. A high-resolution NMR approach combined to MALDI-TOF-MS to estimate the positional distribution of acyl-linked unsaturated fatty acids in triacylglycerols. Food Anal. Methods 10 (2017) 2497-2506. [DOI]
Vissiennon, C., Goos, K.H., Arnhold, J., Nieber, K. Mechanisms on spasmolytic and anti-inflammatory effects of a herbal medicinal product consisting of myrrh, chamomile flower, and coffee charcoal. Wien Med. Wochenschr. 167 (2017) 169-176. [DOI]
Vissiennon, C., Hammoud, D., Rodewald, S., Fester, K., Goos, K.H., Nieber, K., Arnhold, J. Chamomile flower, myrrh, and coffee charcoal, components of a traditional herbal medicinal product, diminish proinflammatory activation in human macrophages. Planta Med 83 (2017) 846-854. [DOI]
Vissiennon, C., Hammoud, D., Goos, K.-H., Nieber, K., Arnhold, J. Synergistic interactions of chamomile flower, myrrh and coffee charcoal in inhibiting pro-inflammatory chemokine release from activated human macrophages. Synergy 4 (2017) 13-18. [DOI]
Gau, J., Prévost, M., Van Antwerpen, P., Sarosi, M.B., Rodewald, S., Arnhold, J., Flemmig, J. Tannins and tannin-related derivatives enhance the (pseudo-)halogenating activity of lactoperoxidase. J. Nat. Prod. 80 (2017) 1328-1338. [DOI; PubMed]
Schrottke, S., Vortmeier, G., Els-Heindl, S., Bosse, M., Schmidt, P., Scheidt, H.A., Beck-Sickinger, A.G., Huster, D. Expression, functional characterization, and solid-state NMR investigation of the G protein-coupled GHS receptor in bilayer membranes. Sci. Rep. 7 (2017) 46128. [DOI]
Hilsch, M., Haralampiev, I. Müller, P., Huster, D., Scheidt, H.A. Membrane properties of hydroxycholesterols related to the brain cholesterol metabolism. Beilstein J. Org. Chem. 13 (2017) 720-727. [DOI]
Wallbrecher, R., Ackels, T., Alis Olea, R., Klein, M.J., Caillon, L., Schiller, J., Bovée-Geurts, P.H., van Kuppevelt, T.H., Ulrich, A.S., Spehr, M., Adjobo-Hermans, M.J.W., Brock, R.: Membrane permeation of arginine-rich cell-penetrating peptides independent of transmembrane potential as a function of lipid composition and membrane fluidity. J Control Release 256 (2017) 68-78. [DOI; PubMed]
Schröter, J., Popkova, Y., Süß, R., Schiller, J. Combined use of MALDI-TOF mass spectrometry and 31P NMR spectroscopy for the analysis of (phospho)lipids. Methods Mol. Biol. 1609 (2017) 107-122.[DOI; PubMed]
Oehler, B., Kistner, K., Martin, C., Schiller, J., Mayer, R., Mohammadi, M., Sauer, R., Filipovic, M.R., Nieto, F.R., Kloka, J., Pflücke, D., Hill, K., Schaefer, M., Malcangio, M., Reeh, P.W., Brack, A., Blum, R., Rittner, H.L. Inflammatory pain control by blocking oxidized phospholipid-mediated TRP channel activation. Sci. Rep. 7 (2017) 5447. [DOI; PubMed]
Haralampiev, I., Scheidt, H.A., Huster, D., Müller, P. The potential of α-spinasterol to mimic the Membrane properties of natural cholesterol. Molecules 22 (2017), 1390.[DOI]
Gräsing, D., Bielytskyi, P., Céspedes-Camacho, I.F., Alia, A., Marquardsen, T., Engelke, F., Matysik, J. Field-cycling NMR with high-Resolution detection under Magic-angle Spinning: Determination of field-window for nuclear hyperpolarization in a photosynthetic reaction Center. Scientific Reports 7 (2017), e12111. [DOI]
Hoffmann, F., Adler, J., Chandra, B., Mote, K.R., Bekçioğlu-Neff, G., Sebastiani, D., Huster, D. Perturbation of the F19-L34 contact in amyloid β (1-40) fibrils induces only local structural changes but abolishes cytotoxicity. J. Phys. Chem. Lett. 8 (2017) 4740-4745. [DOI]
Lichtenstein, D., Ebmeyer, J., Meyer, T., Behr, A.C., Kästner, C., Böhmert, L., Juling, S., Fahrenson, C., Selve, S., Thünemann, A.F., Meijer, J., Estrela-Lopis, I., Braeuning, A., Lampen, A. It takes more than a coating to get nanoparticles through the intestinal barrier in vitro. Eur. J. Pharm. Biopharm 118 (2017) 21-29. [DOI]
Laux, P., Riebeling, C., Booth, A.M., Brain, J.D., Brunner, J., Cerrillo, C., Creutzenberg, O., Estrela-Lopis, I., Gebel, T., Johanson, G., Jungnickel, H., Kock, H., Tentschert, J., Tlili, A., Schäffer, A., Sips, A.J.A.M., Yokel, R.A., Luch, A. Biokinetics of nanomaterials: The role of biopersistence. NanoImpact 6 (2017) 69-80. [DOI]
Worth, C.L., Kreuchwig, F., Tiemann, J.K.S., Kreuchwig, A., Ritschel, M., Kleinau, G., Hildebrand, P.W., Krause, G. GPCR-SSFE 2.0 – a fragment-based molecular modeling web tool for class A G-protein coupled receptors. Nucleic Acids Res. 45 (2017), W408-W415. [DOI; PubMed]
Soubhye, J., Chikh Alard, I., Aldib, I., Prévost, M., Gelbcke, M., De Carvalho, A., Furtmüller, P.G., Obinger, C., Flemmig, J., Tadrent, S., Meyer, F., Rousseau, A., Neve, J., Mathieu, V., Zouaoui Boudjeltia, K., Dufrasne F.M.U, Van Antwerpen, P.G. Discovery of novel potent reversible and irreversible myeloperoxidase inhibitors using virtual screening procedure. J. Med. Chem. 60 (2017) 6563-6586. [DOI]
Rathmann, C., Schlösser, A., Schiller, J., Bogdanov, M., Dowhan, W., Brüser, T. Tat Transport in escherichia coli requires phosphatidylethanolamine but no specific negatively charged phospholipid. FEBS Letters 591 (2017) 2848-2858. [DOI; PubMed]
Stahlberg, S., Eichner, A., Sonnenberger, S., Lange, S., Schmitt, T., Demé, B., Hauß, T., Dobner, B., Neubert, R.H.H., Huster, D. The influence of a novel dimeric ceramide molecule on the structure and thermotropic phase behavior of a stratum corneum model mixture. Langmuir 33 (2017) 9211-9221. [DOI]
Ismer, J., Rose, A.S., Tiemann, J.K.S., Hildebrand, P.W. A Fragment based method for modeling of Protein segments into cryo-EM density maps. BMC Bioinformatics 18 (2017). 475 [DOI]
Tiemann, J., Guixà-González, R., Hildebrand, P., Rose, A. MDsrv: Viewing and sharing dynamics simulations on the web. Nature Methods 14 (2017) 1123-1124. [DOI]
Scheidt, H.A., Adler, J., Zeitschel, U., Höfling, C., Korn, A., Krueger, M., Roßner, S, Huster, D. Pyroglutamate-modified amyloid β (11-40) fibrils are more toxic than wildtype fibrils but structurally very similar. Chemistry 23 (2017) 15834-15838. [DOI; PubMed]
Engel, K.M., Schiller, J., Müller, K., Dannenberger, D., Jakop, U. The phospholipid composition of kangaroo spermatozoa verified by mass spectrometric lipid analysis. Lipids 52 (2017) 857-869. [DOI; PubMed]
Roy, U., Stute, L., Höfling, C., Hartlage-Rübsamen, M., Matysik, J., Rossner, S., Alia, A. Sex and age specific modulation of brain GABA levels in a mouse model of Alzheimer's disease. Neurobiology of Aging 62 (2017) 168-179. [DOI, PubMed]
Roy, U., Conklin, L., Schiller, J., Matysik, J., Berry, J.P., Alia, A. Metabolic profiling of zebrafish embryos by NMR spectroscopy reveals multifaceted neurotoxicity of beta-methylamino-L-alanine (BMAA). Scientific Reports 7 (2017) e17305. [DOI]
Sieg, H., Kästner, C., Krause, B., Meyer, T., Burel, A., Böhmert, L., Lichtenstein, D., Jungnickel, H., Tentschert, J., Laux, P., Braeuning, A., Estrela-Lopis, I., Gauffre, F., Fessard, V., Mijer, J., Luch, A., Thünemann, A.F., Lampen, A. Impact of an artificial digestion procedure on aluminum-containing nanomaterials. Langmuir 33 (2017) 10726-10735. [DOI]
Barzola-Quiquia, J., Lühmann, T., Wunderlich, R., Stiller, M., Zorgahi, M., Meijer, J., Esquinazi, P., Böttner, J., Estrela-Lopis, I. Fabrication and electrical Transport properties of embedded graphite microwires in a diamond matrix. J. Phys. D: Appl. Phys. 50 (2017) e145301. [DOI]
Stiller, M., Barzola-Quiquia, J., Esquinazi, P., So, S., Hwang, I., Schmuki, P., Böttner, J., Estrela-Lopis, I. Electrical Transport properties of polycrystalline and amorphous TiO2 single nanotubes. Nano-structures & Nano-Objects 10 (2017) 51-58. [DOI]
Chaves, N.S., Estrela-Lopis, I., Böttner, J., Lopes, C.A.P., Guido, B.C., de Souza, A.R. Báo, S.N. Exploring cellular uptake of iron oxide nanoparticles associated with rhodium citrate in breast cancer cells. Int. J. Nanomedicine 12 (2017) 5511-5523.[DOI]
Lichtenstein, D., Meyer, T., Böhmert, L., Juling, S., Fahrenson, C., Selve, S., Thünemann, A., Meijer, J., Estrela-Lopis, I., Braeuning, A., Lampen, A. Dosimetric quantification of coating-related uptake of silver nanoparticles. Langmuir 33 (2017) 13087-13097. [DOI]
Vogel, A., Huster, D. Combining NMR spectroscopy and molecular Dynamics simulation to investigate the structure and dynamics of membrane-associated proteins. In: Chattodadhyay, A. (Ed.), "Membrane Organization and Dynamics. Springer Series in Biophysics", Springer, Cham. (2017), Chapter 20, pp. 311-350. ISBN: 978-3-319-66600-6. [DOI]
Ganassin, R., Merker, C., Rodrigues, M.C., Guimaraes, N.F., Sodré, C.S.C., da Silva Ferreira, Q., da Silva, S.W., Ombredane, A.S., Joanitti, G.A., Rapp Py-Daniel, KI., Zhang, J., Jiang, C.-S., de Morais, P.C., Mosiniewicz-Szablewska, E., Suchocki, P., Figueiró Longo, J.P. Meijer, J., Estrela-Lopis, I., de Azevedo, R.B., Muehlmann, L.A. Nanocapsules for the co-delivery of selol and doxorubicin to breast adenocarcinoma 4T1 cells in vitro. Artificial Cells, Nanomedicine, and Biotechnology (2017) 1-11. [DOI, PubMed]
Fakultätsverwaltung/Öffentlichkeitsarbeit
Peggy Darius
Liebigstr. 27
04103 Leipzig
Tel. 97-15798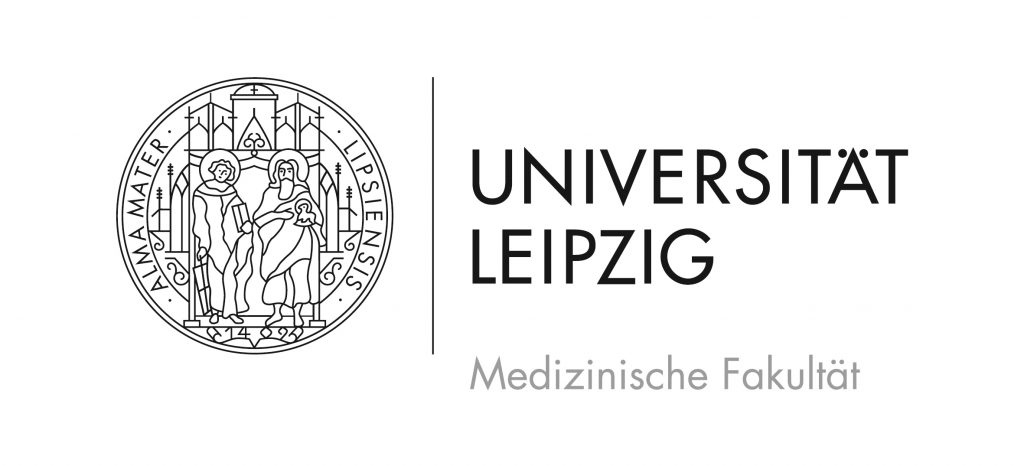 Liebigstr. 27
04103 Leipzig