During semesters, the  Postgraduate Seminar is held weekly. Here, students working on their bachelor, master and doctoral theses exchange their research results and keep themselves informed on the latest developments.
Information on and a schedule of the Postgraduate Seminar for participants: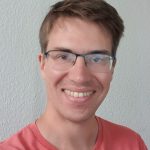 Dr. Oskar Engberg
Phone +49 341 97-15740
Email
During semesters the Institute Seminar is held every Friday at 9:00 am, unless specifically announced otherwise.
Please note that we are using different rooms in the Winter Term 2023/24, as stated in the timetable below. Room 114 (Rittersaal) is on the 1st Floor, the small lecture hall (kl. HS) is on the 3th Floor and the great lecture hall (gr. HS) is on the 5th Floor of Härtelstr. 16-18. Please use the courtyard entrance.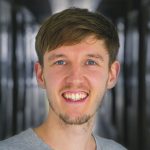 Dr. Benedikt Schwarze
Phone +49 341 97-15706
Email
Institute Seminar - Winter Term 2023/24
 

| Date | Room | Speaker | Subject |
| --- | --- | --- | --- |
| 20.10.23 | kl. HS | Henri Franquelim |   |
| 27.10.23 | 114 | Roland Schwarzer, Eva Müller |   |
| 03.11.23 | 114 |   |   |
| 10.11.23 | 114 |   |   |
| 17.11.23 | gr. HS | Russel Kitson |   |
| 24.11.23 | gr. HS | Holger Sieg |   |
| 01.12.23 | 114 | Ferdinand Fandrei |   |
| 08.12.23 | gr. HS | Sergey Samsonov |   |
| 15.12.23 | 114 | Josefine Umlauft |   |
| 22.12.23 |   |   |   |
| 05.01.24 | 114 | Viola Döbel | Sicherheitsbelehrung / safety instruction |
| 12.01.24 | gr. HS | Marlon R. Schneider |   |
| 19.01.24 | gr. HS |   |   |
| 26.01.24 | gr. HS |   |   |
| 02.02.24 | 114 | Jeannette Oettrich |   |
| 02.02.24 | gr. HS | Georg Künze |   |
Institute Seminar - Summer Term 2023
 
Date
Room
Speaker
Subject

14.4.23

Rittersaal

FMP Berlin

NMR as a versatile tool in integrated structural biology
21.4.23
110

Uni Lübeck

In-tube extraction and slice selective NMR experiments allow imaging via statistical analysis of metabolic profiles
28.4.23
gr. HS

MLU Halle-Wittenberg

Towards complex lipid membranes using solid-state NMR
5.5.23
Rittersaal

Uniklinikum Leipzig

Oral health and systemic diseases – a promising interlink for research and clinic
12.5.23
110

Uniklinikum Leipzig

Chronic inflammation and obesity
Role of free fatty acids
19.5.23
Rittersaal
 
 
26.5.23
Rittersaal

MLU Halle-Wittenberg

Molecular Structure of Long n-Alkanes in Lipid Membranes: Combining NMR and MD simulations
2.6.23
Rittersaal

Uni Leipzig

(Lyso)-Phospholipids
9.6.23
gr. HS

FAU Erlangen

Protonation, hydration, and conformational changes as means of communication in proteins
16.6.23
gr. HS

Universität Leipzig

AI in literature research
23.6.23
Rittersaal

LMU Munich

DNA origami tools for sensing single molecules
30.6.23
110

Peter Schmidt/ Alexander Vogel

Universität Leipzig

The eXciting case of how to eXcite Xenon in a cage
7.7.23
gr. HS

Universität Leipzig

Dosimetry, imaging and diagnostics of micro and nanoparticles by means of high resolution techniques
14.7.23
Rittersaal

Universität Leipzig

Cargo Encapsulation inside DNA Origami Nanocages

 
Institute Seminar - Winter Term 2022/23
 
Date
Room
Speaker
Subject
21.10.22
114 Rittersaal

University of Erlangen-Nürnberg

Curving molecules – on the fascinating role of lipids in COVID-19 vaccines and cell membranes
28.10.22
kl. HS

Leipzig University

Institut of Drug Discovery

Computational protein design of novel immunotherapeutic drugs
04.11.22
gr. HS

Universität Leipzig

Laboratoriumsmedizin

Clinical metabolomics in targeted und non-targeted applications
11.11.22
gr. HS

Universität Leipzig

Rechtsmedizin

Der Tod im Anflug – Wundballistik in der Rechtsmedizin

Vortrag in deutscher Sprache / talk in german

18.11.22
gr. HS

MPI Göttingen

Department of NMR-based Structural Biology

Structural analysis of membrane catalyzed hIAPP aggregates: Road to potential therapeutic intervention in type II diabetes
25.11.22
gr. HS

IOCB Prague

Structural mechanisms of rhomboid superfamily proteins and their implications for biology
02.12.22
gr. HS

German Sport University Cologne

Institute of Biochemistry

"Challenges in Sports Drug Testing: Anabolic Androgenic Steroids"
09.12.22
gr. HS

Universität Leipzig

Institut für med. Physik und Biophysik

"Thin-layer chromatography in lipid research"
16.12.22
114 Rittersaal
 
 
06.01.23
114 Rittersaal

Viola Döbel

Universität Leipzig

Institut für med. Physik und Biophysik

Sicherheitseinweisung
13.01.23
gr. HS

Universitätsklinikum Jena

Institut für Molekulare Zellbiologie

Titel: GRK Knock-out cells reveal new insights into GPCR regulation
20.01.23
Zoom

Leiden University

Exploring the potential of 28.2 T MRI to resolve microstructural details and white matter tracts in young adult zebrafish brain

Zoom only:

https://uni-leipzig.zoom.us/j/63261926503?pwd=cEwzSGVxYTJzY29NQUFscTd2OGtzZz09

27.01.23
gr. HS

Universitätsklinikum Leipzig

Institut für Medizinische Mikrobiologie und Virologie

Cellular and biophysical approaches to characterize rubella virus infection at barrier structures
03.02.23
gr. HS

Dr. Milica Matijevic

Universität Leipzig

Institut für med. Physik und Biophysik

Investigations of the interaction of photosensitive nanocomposite system based on undoped and doped titanium oxide nanoparticles with biomolecules and cells

10.02.23
gr. HS

Universitätsklinikum Leipzig

Institut für Wirkstoffentwicklung

From Genes to Molecules – Genome-assisted Natural Product Discovery
Institute Seminar - Winter Term 2021/22
 
Date
Place
Speaker
Subject
15.10.21
Kl. HS

Markus Fischer

Institute of Medical Physics and Biophysics

Leipzig University

Prediction of protein binding from sequence
22.10.21
Kl. HS

Prof. Dr.-Ing. René Androsch
Naturwissenschaftliche Fakultät II

Martin-Luther-Universität Halle-Wittenberg

Crystallization of polymers at processing-relevant conditions
29.10.21

online

16:00

Dr. Christoph Gorgulla
Harvard Medical School
U.S.A.
Ultra-large virtual screenings
05.11.21
 Kl. HS

J. Heyrovský Institute of Physical Chemistry

Prag, Czech Republic

Relating in-membrane oligomerization numbers of proteins to their functions
12.11.21
Kl. HS

Fakultät für Physik
Technische Universität München

Understanding allostery in GPCRs using Molecular Dynamics simulations
19.11.21
 online

Prof. Dr. Maria do Rosário Domingues

Department of Chemistry

University of Aveiro, Aveiro, Portugal

Oxidized phospholipid and mass spectrometry fingerprinting to unveil the biological roles of these epilipids
26.11.21
Kl. HS

Faculty of Life Sciences

Leipzig University

Molecular tuning of mechanosensory communication
03.12.21
online

Medical Department

University of Cardiff, Wales

Using mass spectrometry to uncover endogenous lipids that regulate blood clotting
10.12.21
Gr. HS and online

Emelyne Pacull

Institute of Medical Physics and Biophysics
Leipzig University

Investigation of the structure and dynamics of the ghrelin/GHS receptor complex by solid-stte NMR
17.12.21
Gr. HS
and online

Dr. René Staritzbichler

Institute of Medical Physics and Biophysics
Leipzig University

Christmas tale: the magic of physics
07.01.22

 Online

15:00 Uhr!

Prof. Dr. Hassane Mchaourab
Dept. of Molecular Physiology and Biophysics
Vanderbilt University, Nashville, TN, U.S.A.
Online Link:

https://uni-leipzig.zoom.us/j/63261926503?pwd=cEwzSGVxYTJzY29NQUFscTd2OGtzZz09

EPR in the age of cryoEM: Two recent stories.
14.01.22
Gr. HS and online
PD Dr. Veronika Witte
Max-Planck-Institut für Kognitions- und Neurowissenschaften, Leipzig
Impact of diet and obesity on brain structure and function
21.01.22

Online

15:00 Uhr!

Dr. Erkan Karakas
Dept. of Molecular Physiology and Biophysics
Vanderbilt University, Nashville, TN, U.S.A.

https://uni-leipzig.zoom.us/j/63261926503?pwd=cEwzSGVxYTJzY29NQUFscTd2OGtzZz09

Structural basis for activation and gating of IP3 receptor calcium channels
28.01.22

Online

15:00 Uhr!

Dr. Ilya Levental
Molecular Physiology and Biophysics
University of Virginia, U.S.A.

https://uni-leipzig.zoom.us/j/63261926503?pwd=cEwzSGVxYTJzY29NQUFscTd2OGtzZz09

The lateral and transbilayer organization of the mammalian plasma membrane
04.02.22
 
Prof. Dr. Swen Hesse
IFB Adipositas
Universität Leipzig
cancelled
11.02.22
 

Prof. Dr. Thomas Günther-Pomorski

Molekulare Biochemie
Ruhr-Universität Bochum#

https://uni-leipzig.zoom.us/j/63261926503?pwd=cEwzSGVxYTJzY29NQUFscTd2OGtzZz09

Molecular dissection of membrane transporters – Gaining new insights from biophysical approaches 
Institute Seminar - Summer Term 2021
 
Date
Place
Speaker
Subject
16.04.21

Gr. HS

and online

Dr. Alexander Vogel

Institute of Medical Physics and Biophysics

Leipzig University

Molecular Dynamics of the Human Y1 Receptor in the Presence of an Antagonist and in the apo State
23.04.21
 
no Institute Seminar
 
30.04.21

Gr. HS

and online

Institute of Biochemistry

Leipzig University

How to wake a giant – Activation mechanisms of adhesion G protein-coupled receptors
07.05.21
 

System Security Lab

TU Darmstadt

High-fidelity biomacromolecular modelling: lipids, amyloids, open science
14.05.21
 
no Institute Seminar
 
21.05.21
 

Prof. Dr. Panagiotis Kastritis

Kastritis Lab for Biomolecular Research

MLU Halle-Wittenberg

Exploring cellular organization in native cell extracts with cryo-electron microscopy
28.05.21
Gr. HS and online

Institute of Medical Physics and Biophysics

Leipzig University

Structural mechanism of receptor catalyzed G-protein activation
04.06.21

Gr. HS

and online

Biomembrane Physics

University of Graz, Austria

Membrane asymmetry: current insight and future challenges
11.06.21
Gr. HS and online

Institute of Medical Physics and Biophysics

AlignMe – Alignment of Membrane Proteins
18.06.21

Gr. HS

and online

Medical University of Innsbruck, Austria

Dynorphin, the better opiod
25.06.21

Gr. HS

and online

Biozentrum

Universität Würzburg

Optogenetics
02.07.21
Gr. HS and online

Institut für Laboratoriumsmedizin, Klinische Chemie und Molekulare Diagnostik

Universität Leipzig

Clinical Decision Support Systems – Machine Learning in Medicine
09.07.21

Gr. HS

and online

Department of Chemistry

University of Warwick

Great Britain

Keeping track of zinc in biological systems with molecular and inorganic mass spectroscopy
16.07.21
 

Institut für Medizinische Physik und Biophysik

Charité Berlin

CANCELLED

23.07.21
 

Medical University of Vienna, Austria

The development of small molecule chemotherapeutics for cancer treatment